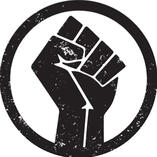 taking action
a comprehensive guide for continued allyship, advocacy, and activism
---
Vote ◆ Email ◆ Text ◆ Call ◆ Sign
ABOUT
---
This is a guide to the many different ways to take action in some of the current and also ongoing social, political, economic, health, and environmental issues. Its primary purpose is to provide an organized list of the everyday things one can do to be a better ally, advocate and activist in the issues.

I have compiled these resources from books and articles I have read, as well as posts my friends and online activists have shared on social media - special thanks to all these people (credit is included for all information I got from these sources). I hope to keep updating this frequently. If you see any inaccuracies, outdated information, or important things missing, please let me know through any of the contact means below.

This started with a Google doc I made for my own accountability in continued and increased activism and to compile important information from various social media posts into one accessible place, but after realizing it would also be helpful in making it much easier for others to get the information they need in order to take whatever action they are able, I decided to share it and put the links into a website.

Currently, the site includes sources on racial justice, coronavirus aid, LGBTQ+ issues, mental health resources, and general political information for voting and elections.

Last update: June 8, 2020
Creator:
ON ALLYSHIP, ADVOCACY, AND ACTIVISM:
---
Use your voice to speak up about these issues - to those around you [when you witness an injustice and when you have a chance to inform / start a discussion] and to your elected representatives. Go beyond optical and superficial activism. Speak up but also remember - to those who have not experienced racism at all or those who have not experienced the more violent forms of racism - please listen to and learn from those who have. Avoid centering the conversation on you if you have not lived these experiences.

Please don't derail the argument or play devil's advocate - we have more than enough people who actually believe those things. Avoid tone policing and victim blaming POC who are speaking & taking action. Reflect on your actions & thoughts about race (class, gender and other social structures) and reflect on how you benefit from these systems. In some ways, inaction is action when it comes to how you spend your money: stop supporting businesses and organizations that promote hate or stand silently by.

If you can go out and protest, please do so (and read about how to do so safely here), learn and read not just statistics and news articles but also hear, seek to understand, and amplify the experiences of people of color (see the education section for books to read, activists to follow, media to watch and more) and continue being informed and taking meaningful action, even when the hashtags stop trending, by donating to / joining in some of the efforts of organizations that are constantly committed to bringing about equality and ending injustices. Read about these and choose a number of organizations that have chapters near you and support causes you are passionate about.

Try not to spread yourself too thinly by trying to follow everything on here and everything else you come across but try to keep a focus on a number of organizations, actions, and books that you can commit your money and/or time to while spreading information to others. Your mental health and physical safety is important so remember to take breaks as needed, and take precautions in legally & physically risky situations. We all have certain limits in activism (including health risks especially during a pandemic, financial difficulties, disabilities, obligations and those times when life just gets busy, citizenship status) and that's completely okay and not something by which to judge yourself or others harshly, because we can make up for those with our own strengths and one another's abilities.

Stay steadfast, stay safe. Being a true ally isn't performative or done for social media optics. It is a lifetime commitment to learning from others and by reading, learning from your mistakes and staying informed and aware.

The work doesn't end at your social media feed, the voting booths, or even the streets - systems of injustice permeate every aspect of our lives and therefore, so must our activism.

Thank you for reading and continuing the work.

Black Lives Matter.
Use your voice
---
Ways to use your voice and technology to make informed votes, contact your local and state representatives and officials through a variety of means, and to sign petitions on important issues.
Navigation
Vote ◆ Email ◆ Text ◆ Call ◆ Sign ◆ Say Their Names
✉ VOTE ✉
Register to Vote

Check Registration & Get Goting information

Local & State Elections Calendar

Research Your Current Representatives and the Names on the Ballot

Ⓖ Goods Unite Us
For insights on how companies are funded by politicians, and how politicians are funded by companies. Use this to inform your vote.
✉ EMAIL ✉
E-mail your local representative
website to find all contact info for your representative

Email templates for Defunding Police
carrd

* when using automated emails, please write in some of your own words. many of these departments have email filters but with a few original sentences, you can bypass them and increase the impact of your statement.

automate email to demand justice for Breonna Taylor
automate email to demand justice for James Scurlock
automate email to Reinstate Habeas Corpus (NY)

Houston: Contact City Council to Defund HPD - email & phone script

another way:
1) Enter your zipcode: Find Your Representative | house.gov
2) Click on the representatives' websites, where their contact info will be linked
3) Send an email to your representative
⌨ TEXT⌨
ENOUGH to 55165 demand that Breonna Taylor's murderers, Brett Hankison and Myles Cosgrove, be fired & charged

RESIST to 50409 always active, a way to easily contact your representatives

DEFEND to 909975 to defend Black lives and defund the police

FLOYD to 55156 demand justice for murderers of George Floyd. (NOTE: 1st degree murder is more difficult to prosecute because intent must be proven.)

JUSTICE to 668336 demand the District Attorneys George Barnhill & Jackie Johnson be removed from office for mishandling Ahmaud Arbery's case
☏ CALL☏
502-574-2003: the number for Louisville mayor Greg Fischer leave a message asking for justice for Breonna Taylor

go to the call section in the petition links below for guides on what to say

Call your local representative
1) Enter your zipcode: Find Your Representative | house.gov
2) Click on the representatives' websites, where their contact info will be linked
3) Call your representative
✏ SIG N ✏
>> sign put please don't donate to any change.org petitions because they take a cut of donations.
Go to Donate for more info

>>> Pending Petitions Carrd

>>> petitions to Abolish ICE & help immigrants

> Petition for Dominique Rem'mie Fells
> Petition for Riah Milton
> Petition for Robert Fuller

> Petition for George Floyd reached
> Justice for Ahmaud Petition
> Stand With Bre: Petition for Breonna Taylor
> Petition for Javier Ambler
> Petition for Shukri Abdi
> Petition & GoFundMe for Maurice Gordon

> Petition for Minneapolis to invest in Community-Led Safety initiatives
> More BLM Petitions
> Petition for Julius Jones
> Petition: Don't Let Congress Kill Encryption with the Earn It Act
> Petitions 1 & 2 to stop ICE from Poisoning Immigrants
> Petition to ban the use of rubber bullets
> Petition for Chrystul Kizer
> Petition to pass the black history education bill
> Petition to increase race education in schools
> Petition to make KKK a terrorist organization
> Petition Senate about the Hands Up Act
> Petition Senate to stop Trump's ban on Chinese student visas
> Petitions to help immigrants in ICE detention centers
> Petition to defund police and invest in communities
> Petition tp end long-term, indefinite detention of immigrant kids
> Petition Congress to stop Trump's removal of Trans civil rights protections in health care
✏ SAY THEIR NAMES ✏
visit saytheirnames.io for more information on their cases and what you can do to help their families.
Breonna Taylor
Sandra Bland
Yvette Smith
Tanisha Anderson
Michelle Cusseaux
Bettie Jones
Symone Marshall
Atatiana Jefferson
Ayiana Stanley-Jones
Deborah Danner
India Kager
Rekia Boyd
Sheresse Francis
Mya Hall
Brianna Hill
Renisha McBride
Mitrice Richardson
Pamela Turner
Korryn Gaines
Tamir Rice
Amadou Diallo
Eric Garner
Freddie Gray
Clifford Glover
George Floyd
Ahmaud Arbery
Trayvon Martin
Oscar Grant
Philando Castile
Samuel Dubose
Walter Scott
Terrence Crutcher
Michael Lorenzo Dean
Eric Reason
Christopher McCorbey
Christopher Whitfiled
Maurice Holly
Jordan Michael Griffin
Nicholas Walker
Bennie Branch
Bryon Williams
Mahlon Edward Summerour
Charles D Roundtree Jr
Chinedu Valentine Okobi
Antone G Black Jr
Darell Richards
Botham Shem Jean
James Leatherwood
Joshua Wayne Harvey
Christopher Alexander Okamoto
Cynthia Fields
Rashaun Washington
Anthony Punch Marcell Green
Antwon Michael Ross II
Robert Lawrence White
Marcus-David L. Peters
Juan Markee Jones
Danny Ray Thomas
Stephon Clark
Corey Mobley
Arther McAfee Jr
Geraldine Townsend
Warren Ragudo
Kimmie Duncan
Trey Ta'Quan Pringle Sr
Antonio Garcia Jr
Brian Easley
Euree Lee Martin
DeJuan Guillory
Aaron Bailey
Marc Brandon Davis
Adam Trammel
Jimmie Montel Sanders
DeRicco Devante Holden
Mark Roshawn Adkins
Tashii S. Brown
Nana Adomako
Roderick Ronall Taylor
Kenneth Johnson
Christopher Wade
Alteria Woods
Sherida Davis
Lorenzo Antoine Cruz
Chance David Baker
Raynard Burton
Quanice Derrick Hayes
Ollie Lee Brooks
Michael Eugene Wilson Jr.
Vernell Bing Jr.
Jessica Williams
Arthur R. Williams Jr.
Lionel Gibson
Torrey Lamar Robinson
Peter William Gaines
Arteair Porter
Dalvin Hollins
Alfred Olango
Antwun Shumpert
Wendell Celestine Jr.
Antronie Scott
Peter John
Keith Childress
Bettie Jones
Dominique Hutchinson
Junior Prosper
Balantine Mgebgu
Wayne Wheeler
Lavante Biggs
India Kager
James Carney III
Sherman Evans
Delrawn Small
Paterson Brown Jr.
Kevin Higgenbotham
D'Angelo Reyes Stallworth
Anthony Ashford
Spencer McCain
Michael Noel
Christian Taylor
Asshams Manley
Brian Day
Samuel Dubose
Darrius Stewart
Albert Davis
Keith Harrison McLeod
Eric Courtney Harris
Donald "Dontay" Ivy
Phillip White
Jason Moland
Brandon Jones
Askari Roberts
Bobby Gross
Terrance Moxley
Anthony Hill
Tony Terrell Robinson
Naeschylus Vinzant
Charly Leundeu Keunsang
Darrell "Hubbard" Gatewood
DeOntre L. Dorsey
Thomas Allen Jr.
Calvon A. Reid
Terry Price
Lavall Hall
Natasha McKenna
Jeremy Lett
Tiano Meton
Artago Damon Howard
Oliver Jarrod Gregoire
Eugene Williams
Cameron Tillman
Ricky Deangelo Hinkle
Darrien Nathaniel Hunt
Cortez Washington
Vernicia Woodward
Arvel Douglas Williams
Levon Leroy Love
Corey Levert Tanner
Dante Parker
Ezell Ford
Dustin Keith Glover
Michael Brown
John H. Crawford III
Jeremey Lake
Cedric Stanley
Jacorey Calhoun
Yvette Smith
Ernest Satterwhite
Anthony Bartley
Willie James Sams
Allen Desdunes
Ryan L Stokes
Larry Eugene Jackson Jr.
Dainell Simmons
Deomain Hayman
Tyrone West
Daryll Blair
Antonio Johnson
George Harvey
Micah Anthony Key
Lana Morris
Charlin Charles
Keoshia L. Hill
Bill Jackson
Julian Dawkins
Jermaine Darden
Marlon Brown
Kendra Diggs
Briatay McDuffie
Charles K. Goodridge
Christopher Jones
Jerry Brown
Lavon King
Kevin Hicks
Dominique "Nonny" Silva
Robert Dentmond
India M. Beaty
Regis Korchinski-Paquet
Willie Lee Bingham Jr.
Clinton Roebexar Allen
Charles A. Baker Jr.
Kenneth Walker
Donovan Thomas
Jayvis Benjamin
Quintine Barksdale
Arthur Walton Jr.
Channara Tom Pheap
Patricia Spivey
Stephen Murray
DeWayne Watkins
Ryan Twyman
Dominique Clayton
Isaiah Lewis
Kevin Leroy Beasley Jr.
Julius "Jules" Graves
Rayshard brooks
Emerald black
Dominque fells
Riah Milton
Robert Fuller
Marcus McVae
Marzues Scott
Bishar Hassan
Kevin Bruce Mason
Mario Clark
Jimmy Atchison
D'ettrick Griffin
George Robinson
Andre Horton
Jesse Jesus Quinton
Ronell Foster
Name withheld by police
Thomas Yatsko
Dennis Plowden
Jean Pedro Pierre
Kieta O'Neil
Calvin Toney
Lawrence Hawkins
Dewboy Lister
Armando Frank
Stephen Gayle
William Matthew Holmes
Anthony Antonio Ford
Charles David Robinson
Devin Howell
Herbert Gilbert
Thomas Williams
Aries clark
Chad Robertson
Jerome Keith Allen
Kionte DeShaun Spencer
Marquez Warren
Deaundre Phillips
Sabin Marcus Jones
Darrion M Barnhill
JR Williams
Muhammad Abdul Muhaymin
Marlon Lewis
Ritchie Lee Harbison
Lamont Perry
Roy Lee Richards
Joshua Terrel Crawford
Jordan Edwards
Tyre King
Levonia Riggins
Kendrick Brown
Donnell Thompson Jr.
Tawon Boyd
Felix Kumi
Calin Devante Roquemore
Dyzhawn L Perkins
Kevin Matthews
Christopher J Davis
Thomas Lane
Paul Gaston
Leroy Browning
Salvado Ellswood
Miguel Espinal
Nathaniel Pickett
Cornelius Brown
Tiara Thomas
Richard Perkins
Jamar Clark
Alonzo Smith
Deravis Rogers
David Joseph
Lamontez Jones
Rayshaun Cole
George Mann
Freddie Blue
Jonathan Sanders
Victo Larosa III
Denzel brown
Troy robinson
George v king
Kevin Bajoie
Kris Jackson
Ross Anthony
Richard gregory davis
Dajuan Graham
Brendon glenn
Reginald L Moore Sr
David Felix
William chapman
Norman cooper
Darrell Lawrence brown
Frank shephard III
Tony McDade
Anfre Larone murphy sr.
Brian Pickett
Jerame c reid
David andre scott
Dennis Grigsby
Rumain Brisbon
Eric Ricks
Tamir Rice
Akai Gurley
Keara Crowder
Tanisha N Anderson
Raphael Thomas
John T Wilson III
Kaldrick Donald
Michael Ricardo minor
Adam Ardett Madison
Iretha Lilly
Balantine Mbegbu
Lashano j Gilbert
Marlon s Woodstock
Anesson joseph
Jordan Baker
Jeffrey Ragland
Kendall Alexander
Cimarron Lamar lamb
Ervin Edwards
Willie james Williams
Abdul Kamal
William Alfred harvey III
Tracy Clyde
William Taylor
Reginald Williams jr
Elijah Glay
Alexander Jamar AJ Marion
Jonathan A Ferrell
Marlon Horton
Ronnie Ledesma Jr.
Montrell Moss
Jeffrey B Lilly Jr.
Jermaine McBean
Juan May
Emmanuel jean-baptiste
Mark anthony blocker
Montez dewayne hambric
Tommy j yancy jr
Howard Wallace bowe jr
Dominique franklin jr
Justin griffin
Tryone davis
Gregory Lewis Towns Jr.
DeAndre LLoyd Starks
Willie Neall Harden
Hallis Kinsey
Treon "Tree" Johnson
Deion Fludd
Clifton Armstrong
Fred Bradford Jr.
Craig Demps
Dason Peters
Dylan Samuel-Peters
Cedrick Chatman
Darrel Banks
Xavier Tyrell Johnson
Sean Reed
Anthony Dwayne Harris
Oluwatoyin Salau
Donate
---
Ways to donate your money - however much - to help the work of a variety of organizations fighting for justice, safety, and health. Also included are ways to give money to these organizations if you do not currently have the means to donate directly.
Navigation
Notes on Donations
> change.org petitions: please still sign them but don't donate through change.org - most of the funds do not go directly to the organizers so try to find a website for the original cause.

> Do not donate to Shaun King

> Funds that do not need donations (6/6/2020):
these funds have received overwhelming support and requested other methods of donations

Minnesota freedom fund // Northstar Health Collective // Brooklyn Community bail fund // NYC Bail Fund // Philly Bail Fund// Reclaim the Block
where to donate